Author: Dana Mentink
Genre: Suspense
Release date: June 28, 2022
This K-9 will stop at nothing to keep a child safe.
When a little boy is threatened, Officer Daniella Vargas and K-9 partner, Zara, are assigned to pose as his nanny to uncover the culprit's identity. Suspecting one of the guests in his inn, widower Sam Kavanaugh's only option is to begrudgingly trust Daniella and Zara to help. But can they solve the case and its mysterious connection to Sam's late wife before it's too late?
Click here to get your copy!
An Author's Take Review
If you like Christian suspense books that include a strong female lead and a working dog, check out Undercover Assignment by Dana Mentink.
Daniella is an officer with a K-9 partner named Zara. Daniella poses as a nanny for a young boy named Oliver, who has been threatened. The culprit is believed to be a guest at the inn where the boy lives. Sam, the boy's father, a recent widower, and the inn owner, must trust Daniella and Zara to keep his son safe and solve the case. However, that proves to be challenging at times.
The story gets interesting when evidence is found within the inn linking Sam's late wife to the case.
The book was a fantastic page-turner staying true to the suspense genre. I welcomed the many but unexpected twists and turns throughout the story. I also found the mysterious link to Sam's late wife a great addition, making the story even more intriguing.
Finally, I appreciated how the author was able to weave in Christian elements throughout the book. Sprinkled throughout the story are God's timing, healing, and love.
Excellent read. I give Undercover Assignment 5 out of 5 stars.
Note: I reviewed a complimentary copy of this book, which I received through Celebrate Lit. I was not required to write a positive review, nor was I compensated for sharing my thoughts. I am disclosing this per FTC regulations.
About the Author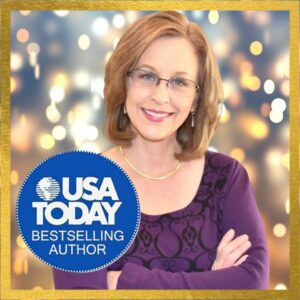 Dana Mentink is a USA TODAY and Publisher's Weekly bestselling author. She's written more than forty mystery and suspense novels for Love Inspired Suspense, Harvest House, and Poisoned Pen Press. She is honored to have received two ACFW Carol Awards, a Holt Medallion Award, and a Romantic Times Reviewer's Choice Award. Please visit her on the web at www.danamentink.com to sign up for her newsletter, or find her on Twitter, Facebook and Bookbub.
More from Dana
What a joy to participate in a series with seven other talented authors! A continuity series is a set of books, each written by a different author, and each with its own suspense plot along with an overarching series plot and characters. It's a very complicated project to complete, but the fantastic part is chatting, collaborating, and sometimes commiserating with other writers. What a rare treat, since most of our work is done alone in dark rooms with computer screens and bottomless cups of coffee! This series was especially fun to write because of the whole wilderness lodge setting which is my favorite type of story. Picture it! Ancient cliff dwellings, a freak electrical storm, twenty-four hours with no power and a killer on the loose! That's my kind of suspense novel. I hope you will enjoy this multi author series as much as we enjoyed creating it!
Blog Stops
Book Reviews From an Avid Reader, June 15
Inklings and notions, June 15
Debbie's Dusty Deliberations, June 16
EmpowerMoms, June 16
Vicky Sluiter, June 17
For Him and My Family, June 17
An Author's Take, June 18
Blogging With Carol, June 18
Truth and Grace Homeschool Academy, June 19
Betti Mace, June 20
Texas Book-aholic, June 20
Locks, Hooks and Books, June 21
Blossoms and Blessings, June 21
She Lives To Read, June 22
Through the Fire Blogs, June 23
Happily Managing a Household of Boys, June 23
Labor Not in Vain, June 24
deb's Book Review, June 25
Pause for Tales, June 25
Babbling Becky L's Book Impressions, June 26
For the Love of Literature, June 26
Ashley's Clean Book Reviews, June 27
A Good Book and Cup of Tea, June 27
Genesis 5020, June 28
Because I said so — and other adventures in Parenting, June 28
Giveaway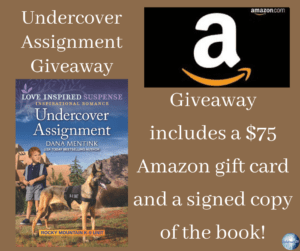 [Insert Giveaway Picture Here]
To celebrate her tour, Dana is giving away the grand prize package of a $75 Amazon gift card and a signed book!!
(If the winner is outside the U.S., then he or she will receive an eBook.)
Be sure to comment on the blog stops for nine extra entries into the giveaway! Click the link below to enter.