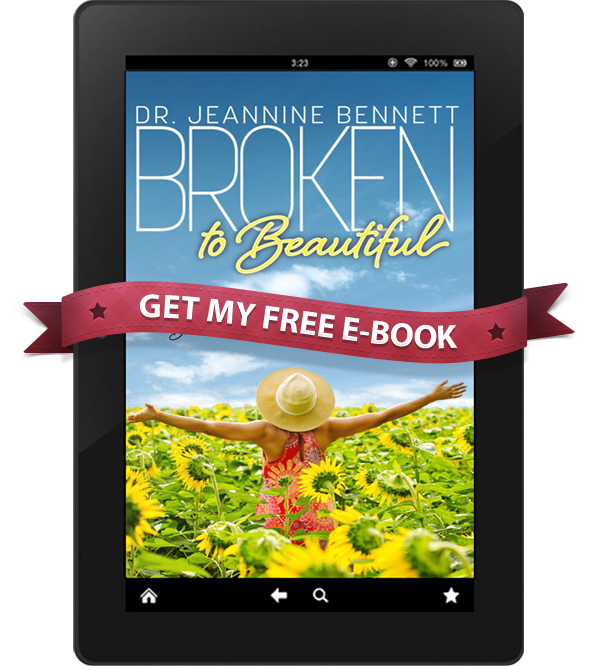 Featured Free Title​
What do you do when life is unfair, all hope is lost and God seems absent?​
​Life does not always turn out the way we hope. It is often unfair, filled with hurt and rocked by disappointment. Even as Christians we find ourselves wondering if God is really there.​
​Jeannine Bennett is no exception; she understands all too well the struggles of life that hit so hard they take your breath away and leave you broken. But she's also discovered that our greatest trials in life are always used by God for good, nothing we experience is ever wasted. In Broken to Beautiful, Jeannine invites us into her journey of how God captured her heart. With vulnerability, tenacity and humor, she helps us to recognize that brokenness is not the end of our story. God has a plan for each of us and it is beautiful. No matter how great your struggle, your loss, or your disappointment, God is still in control and his promises are real. She helps us understand that it's not just our story its God's story too.​