Author: Jennifer Sienes
Narrator: Christa DelSorbo
Genre: Christian Women's Fiction
Release date: June, 2022
What's a girl to do when her life sounds ripped from the lyrics of a country music song?
Charlotte Van Cleave's hissy-fit reaction to her husband's infidelity sours her world like a pot of boiled chitlins. She's left with no husband, no job, and no home—well, besides the dilapidated farmhouse inherited from her nana.
But Charlie learned early that southern girls dig deep when things go sideways. She'd climbed out of the mire when her missionary parents were killed in Congo, endured two late-term miscarriages, and survived the death of her nana and papaw. Too poor to paint and too proud to whitewash, Charlie follows a new path with her interior design skills.
Derek Daniels spent his life serving his country until a helicopter accident ended his military career. Now back home on the family farm, he's stuck between his philandering brother, Nicky, and the only girl he's ever loved—sweet Charlie Van Cleave. Unwilling to cross a line, he vows to keep his feelings to himself. Easier said than done when Charlie discovers a mystery surrounding her parents' death and asks him to help investigate.
What'll Charlie and Derek have to do to turn those lyrics into a country hit?
Click here to get your copy!
An Author's Take Review
I highly recommend Night Songs by Jennifer Sienes, narrated by Christa DelSorbo, especially if you like Christian Women's Fiction audiobooks.
This was the second book by the author that I enjoyed, and the narrator is one of my favorites. Jennifer can tell a fantastic story that keeps you holding on to every word, while Christa's narration brings that story to life, drawing me in every time.
The story begins with Charlotte Van Cleave, Charlie as she is known, leaving her cheating husband. Charlie is a strong-willed woman who has dealt with many heartwrenching disappointments in life but somehow manages to thrive despite them all. Derek Daniels, a close friend Charlie grew up with, and her brother-in-law left after high school to serve in the military. Upon returning home from his last assignment, Derek finds Charlie needing a friend and his brother in need of a severe beating for his wild ways.
The story has a lot of twists and turns, with many "ah-ha" and "no way" moments. A constant listen, for sure. The author and narrator do not disappoint in the telling of this story. However, my favorite part of the book was seeing life as a journey. Life is filled with sorrow, regrets, love, and joy. Seeing how God can restore even the most broken of paths to provide a joy-filled life beyond our expectations is amazing.
Overall, I found the audiobook to be a worthy listen. I give Night Songs 5 out of 5 stars.
Note: I reviewed a complimentary copy of this book, which I received through Celebrate Lit. I was not required to write a positive review, nor was I compensated for sharing my thoughts.
About the Author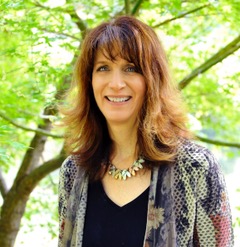 Jennifer Sienes holds a bachelor's in psychology and a master's in education, but discovered life-experience is the best teacher. She loves Jesus, romance and writing—and puts it altogether in inspirational contemporary fiction. Her daughter's TBI and brother's suicide inspired two of her three novels. Although fiction writing is her real love, she's had several non-fiction pieces published in anthologies—two in Chicken Soup for the Soul. She has two grown children and one very spoiled Maltese. California born and raised, she recently took a step of faith with her real-life hero and relocated to Tennessee.
About the Narrator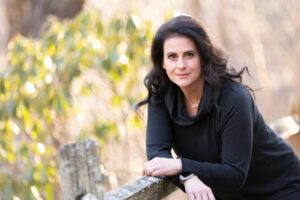 Speaking Life into Story
Queen of the one-eyebrow quirk, Christa DelSorbo auditioned for the role of Tarzan's mom and has the photos to prove she ended up as the only cast member in a literal cast. These days, they keep her stuck in a box with a ball on a stick and only feed her when she reads another chapter of another fabulous book. She loves every minute. Or so they tell her. *eyebrow slowly raises *
More from Christa
Blog Stops
Debbie's Dusty Deliberations, September 23
Because I said so — and other adventures in Parenting, September 24
Texas Book-aholic, September 25
Locks, Hooks and Books, September 26
An Author's Take, September 27
Inklings and notions, September 28
deb's Book Review, September 29 (Spotlight)
Ashley's Clean Book Reviews, September 30
Truth and Grace Homeschool Academy, October 1
Simple Harvest Reads, October 2 (Guest Review from Anne Rightler)
Sodbuster Living, October 3
For Him and My Family, October 4
Hallie Reads, October 5
Happily Managing a Household of Boys, October 6
Giveaway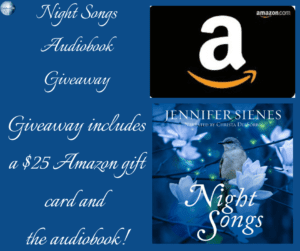 To celebrate her tour, Jennifer is giving away the grand prize package of a $25 Amazon gift card and a code for the audiobook!!
Be sure to comment on the blog stops for nine extra entries into the giveaway! Click the link below to enter.