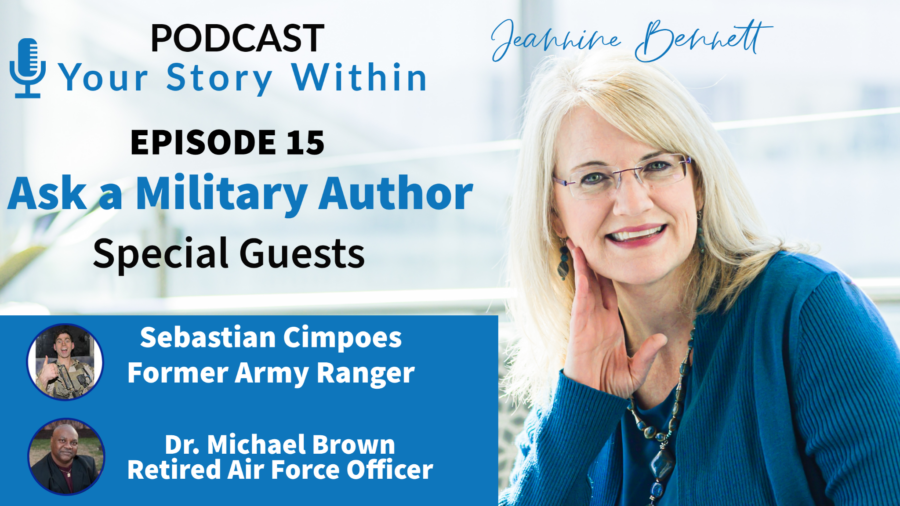 In Episode 15 of "Your Story Within Podcast" as part of May's Ask a Military Author series, two experts, Sebastian Cimpoes, a former Army Ranger who wrote the book, Call of the Warrior, and Air Force Officer, Dr. Michael A. Brown, Sr. joined us on the show. Dr. Brown's most recent book is called 3D Coaching.
Each military author shares a bit about their background, why they chose to become an author, and what they found to be the most difficult part of their author journey. They also share some advice to help you move forward in your writing journey that you don't want to miss!
Click on the graphic below to start the video!