Author: Chris Posti
Genre: Christian Women's Fiction with Elements of Romance
Release date: April 29, 2022
With their lives in a free fall, three women gather for their 40th high school reunion. At 57, is it too late to make a fresh start?
Suzanne – After spending most of her adult life working as a traveling trainer for an airline, untethered and mildly content, Suzanne feels a stirring in her heart for a seemingly perfect guy. But when she abruptly loses her job, she lands in surprising new territory.
Rachel – Seeking distraction in the wake of her husband's sudden passing, Rachel helps organize her class's first reunion in 40 years. Stunned by an old friend's shocking secrets, she struggles to learn forgiveness as she tiptoes into her new-found freedom.
Marla – After selling her thriving business, Marla revisits high school friendships and her mysterious past. Seeking family and a renewed purpose, she adds her marketing expertise to the group's strategy for revitalizing the blue-collar town that brought them back together.
Click here to get your copy!
An Author's Take Review
If you like contemporary Christian romance stories, check out Falling Apart, Falling for You by Chris Posti. This is the first book I read by Chris, and I am glad I chose to try it. Chris is a descriptive writer that helps the reader feel the story through her writing.
Most books I have read in this genre have focused on the struggles of younger women, so when I read the summary for this book, I had to get it. As a middle-aged woman, the story captured my attention. It did an excellent job of representing the challenges and triumphs women in my age group encounter, demonstrating that we also live exciting lives.
The story focuses on three women, Rachel, Suzanne, and Marla, who are excited about a 40-year high school reunion. The three were close in high school but lost touch after graduation. Rachel remained in the small town while Suzanne and Marla moved away. As they rekindle their friendship, detailed accounts of their lives are revealed. Each woman led an exciting life, but not without challenges. Now in their late 50s, they feel a change happening again.
The story gets interesting as the author reveals each woman's new trials. Some arise from their past, but others are new and in unchartered territory.
My favorite parts of the story included the discussion of God throughout the book. Each woman was on a different path to God. Throughout the story, the reader is reminded that God can turn bad situations into good. The author did a beautiful job of clearly showing God's blessings and the importance of forgiveness in a relatable way. There is nothing God can't do or fix.
Overall, I found the book to be a fantastic read. I give Falling Apart, Falling for You 4 out of 5 stars.
Note: I reviewed a complimentary copy of this book, which I received through Celebrate Lit. I was not required to write a positive review nor compensated for sharing my thoughts. I am disclosing this per FTC regulations.
About the Author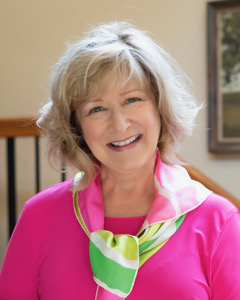 Chris Posti's writing experience comes in a variety pack: novelist, nonfiction author, newspaper columnist, blogger, freelancer, and business writer. She was self-employed for 30 years as a career and executive coach. She once lived in a tiny town similar to the Western Pennsylvania setting of "Falling Apart, Falling for You." Her latest book, "Before You Write your Novel: What to Know from the Get-Go" was launched on July 25, 2022.
More from Chris
If you're over the age of 50, you've probably noticed the female protagonists in most novels are younger than you. Yet the lives of older women are filled with challenges, changes, growth, fun, and even romance. They want to read about characters they can relate to. That's precisely why I wrote "Falling Apart, Falling for You."
All women, but particularly women 50+, will identify with three women whose lives are in a free fall when they reunite for the first time since high school graduation. The story is fun, clean, and wholesome, with plenty of reality and just a little bit of wine and a few beers.
Suzanne, who is divorced and dating the seemingly perfect guy, abruptly loses her job as a traveling trainer for an airline. She's convinced it's due to age discrimination, and even her normally disagreeable daughter concurs.
Rachel loves her rosary, cooking, and daily routines, but when she suddenly becomes widowed she must learn to support herself by running the family gas station. Her son Pete is eager to help, and so is her widowed neighbor Frank.
Marla has been known to have a fling, but in fact, it's her business she's in love with. After an offer to sell makes her an instant multi-millionaire, she celebrates too hard and lands in a hospital. Now, she needs to find a new purpose in life.
This is the first book in a series of three.
Blog Stops
Guild Master, December 6 (Author Interview)
Debbie's Dusty Deliberations, December 7
Texas Book-aholic, December 8
Adventures of a Travelers Wife, December 9 (Author Interview)
An Author's Take, December 10
Inklings and notions, December 11
Locks, Hooks and Books, December 12
Artistic Nobody, December 13 (Author Interview)
deb's Book Review, December 13
Ashley's Clean Book Reviews, December 14
For the Love of Literature, December 15 (Author Interview)
For Him and My Family, December 15
Because I said so — and other adventures in Parenting, December 16
Truth and Grace Homeschool Academy, December 17
Vicky Sluiter, December 18 (Author Interview)
Happily Managing a Household of Boys, December 19
Giveaway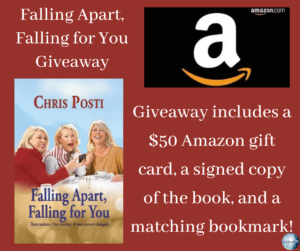 To celebrate her tour, Chris is givign away the grand prize package of $50 Amazon gift card, a signed copy of the book, and a matching bookmark!!
Be sure to comment on the blog stops for nine extra entries into the giveaway! Click the link below to enter.