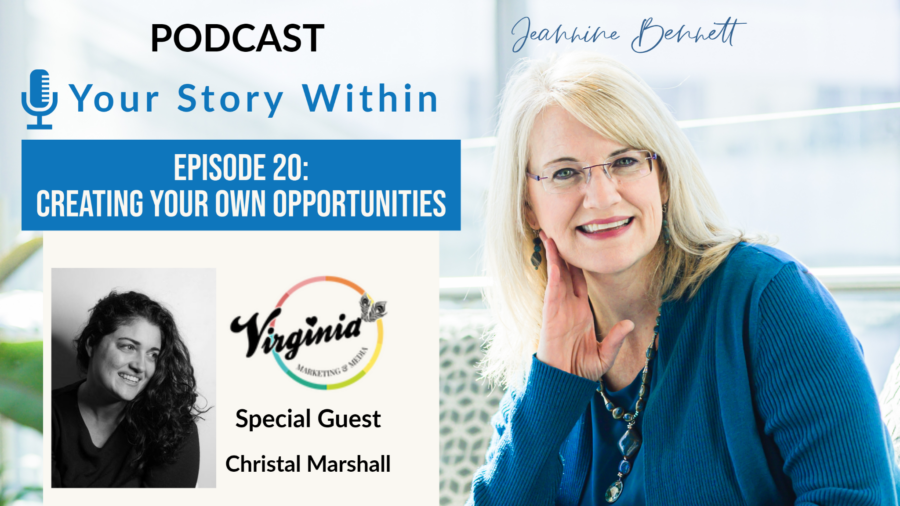 In Episode 20 of "Your Story Within Podcast," Special Guest Christal Marshall, a serial entrepreneur, joined me to talk about the importance of creating your own opportunities.
Christal is a photographer, an author, an educator, and the founder of several small businesses. Her story is fascinating and her advice about creating opportunities to pursue will make the show worth your time!
Click the graphic below to start the video!