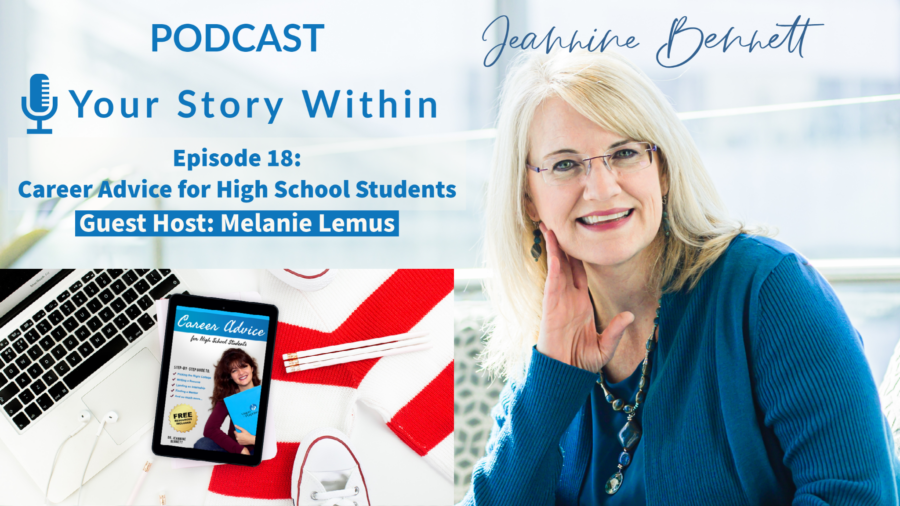 In Episode 18 of "Your Story Within Podcast," Special Guest Host Melanie and I offered career advice for high school students based on my book of the same name. We discussed early experience opportunities to stand out, i.e. community service, internships, and first jobs. We also discussed where to find those great opportunities. The conversation led to college and alternative pathways (professional, technical, and trade schools) to pursue a career of interest. We also touched on going into the military as an option. We wrapped up with a quick chat about the importance of finding a mentor to gain additional insight.
If you are a student or the parent of a high school student, you will want to check this episode out!
Click the graphic below to start the video!