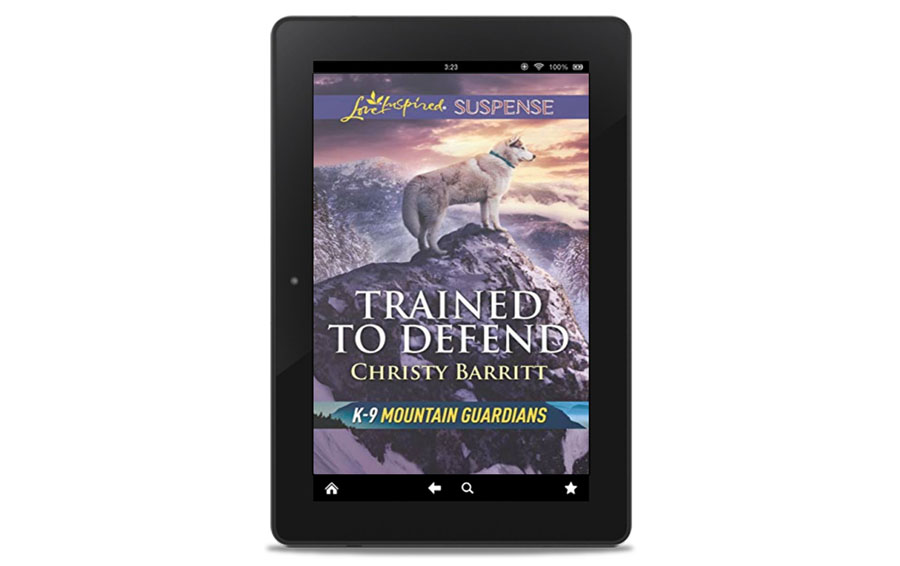 About the Book: Trained to Defend.
Author: Christy Barritt.
Genre: Love Inspired Suspense.
Release Date: January 1, 2020.
Framed for her boss's murder, Sarah Peterson is on the run—with only her boss's loyal husky, Buzz, for protection. To clear her name and keep her safe, she must rely on her ex-fiancé, former detective Colton Hawk. The police aren't the only ones searching for Sarah and the brave dog…the real killer is on the hunt, determined to silence them for good.
Click here to get your copy of the book.
Book Review:
I'm not usually a fan of love-inspired suspense, but when I read the book's synopsis and saw the dog prominently displayed on the cover, I felt compelled to check it out. Who doesn't love a book with a brave dog included?
True to typical suspense, this book did not disappoint. It opened with a heart-pounding situation that thrust me immediately into the story. Sarah, a caretaker for a woman named Lorretta, entered the story without a care in the world. Unaware of the brutal attack of her boss, she stumbles into the room where Loretta lay dying on the floor. After a short directive is given by Loretta, "Take Buzz and run. Far away…and don't trust the police." Sarah obliges and flees with the brave dog, Buzz.
Of course, Sarah, like most of us would be, is scared to death. She seeks out help, which ends up being her ex-fiancé, former detective Colton Hawk. On the run from the police and the killer, the three of them work to free themselves from the threatening situation they find themselves in.
Truth be told, I was on the edge of my seat for most of this read. I read this book in two days, and that is only because I had to work. I think I could have read the book in one day.
This is a suspenseful, edge of your seat read that I am confident you will enjoy! If you are a fan of suspense, do not let the love-inspired part scare you away.
Disclaimer: Per FTC guidelines, I openly state that I know the author of this book, but I was not paid for this review, nor was I offered any other type of benefit for writing about it. This is my honest review.